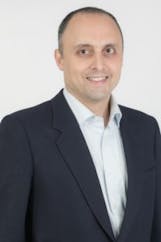 Hello, My name is Ali. I have been working as a real estate agent since 2002. During this period I have helped hundreds of families to buy and sell their properties. My goal has always been my client satisfaction.
My 16 years of experience in real estate has given me confidence in managing the most challenging and complicated requirements of my clients. I always endeavour to provide my clients with the best advice for which I routinely carry out extensive research and market assessments.
I was born in Tehran, Iran on June 14, 1970. I got my BSc. of Science at Zanjan University. I immigrate to Canada in 1998 and since then Vancouver is my permanent home.
I am in real estate from September 2002. With 16 years of selling and buying real estates, I am a strong source of counselling/advising.